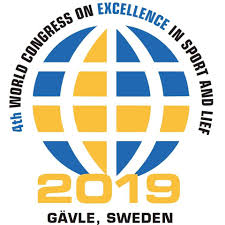 Den 12 – 16 juni står Sverige och Gävle som värd för Världskongressen inom Mindtraining med fokus på idrott och livet i stort. Det kommer över 100 föreläsare från hela världen som alla är experter inom detta område och jag är mycket glad att vara en av dem som håller i en workshop den 13 juni kl. 14.00! Workshopen håller på i en timme och mitt tema (som är på engelska) är "How to work through  over or under obstacles that stands in your way to reach peak performance and wellbeing".
Det vore fantastiskt om du kunde komma och du kan läsa mer HÄR!
Och här tar jag med en längre presentation om vad jag kommer att prata om och det blir mycket tid för frågor och funderingar och som sagt, det vore så kul om du kunde komma!
Presentation of Jennys Workshop 13th of June at 14.00 – Högskolan i Gävle
"How to work thru, over or under obstacles that stands in your way to reach peak performance and wellbeing"
As a former golfprofessional I am used to work with obstacles or hazards that stands in the way between me and the green and the goal of my golfball – to make it into the hole in as few shots as possible. Obstacles can be a waterhazard, an out of bound stake (marks the border of the golfcourse), a bunker or a forest among other hazards. If you hit them you lose one or two shots which is a problem since you want as few shots as possible when you play golf. So, you need to train your brain and body to know where you WANT to land the ball and not where you DON'T want to land the ball. The interesting part is that since the hazards has a strong ability to get your attention, especially since they might be connected to some sort of fear that you have, they will do anything to draw your attention to them. The feeling of fear that can get your attention could be: "If I hit the hazard I can lose the competition", "Fear of what everyone will think if I don't score well" "You might think that If I don't play well, my sponsors will leave me!" Etc. etc. Your mind can create many dramas when you think about hazards and let your fear steer you.
The funny thing is that even if you intellectually know that the hazard is only a hazard and that it is not about life or death, your body can act as if it is. Your stress system activates and reacts to your fear and it will be impossible to hit a good shot.
The same thing can happen at your work, or in any other situation where hazards and fear get's into the picture. Here the fear could be "What if I don't turn in my report in time, I might get fired", "When are they going to find out that I am a fake (the Impostor phenomenon)", "An email from your boss saying he/she wants to see you" etc. etc. So how do we deal with obstacles/hazards and what can we do to get thru, over or under them? This is what I wanted to focus on during this workshop and I hope you would like to join me.
Warm welcome from Jenny!